Tips for Buying and Moving into a New Home
Posted by Danny Evatt on Wednesday, May 10, 2017 at 10:03 AM
By Danny Evatt / May 10, 2017
Comment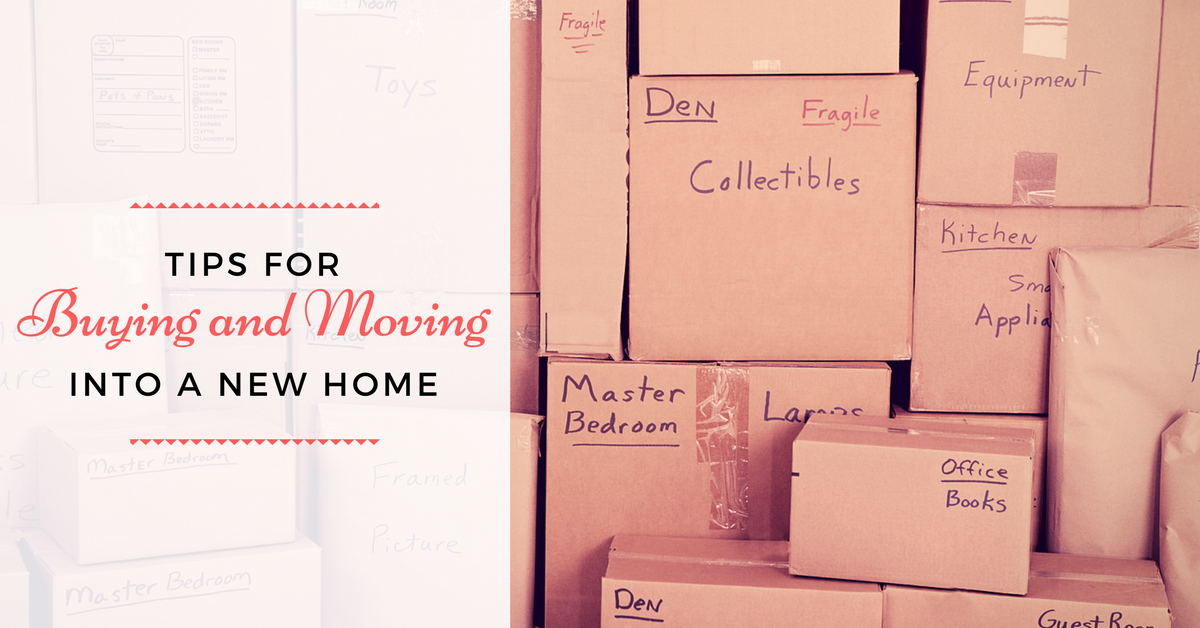 A lot of moving parts are involved in the purchase of a new home, and particularly for buyers who purchase homes in a competitive market, the process can become stressful when not handled properly. Moving companies, contractors, and other services book up quickly, especially during the busy buying seasons for real estate.
For buyers who want to stay ahead of the curve––and ahead of other buyers––getting started early, staying organized, and planning the move carefully can help make the process less difficult.
Purge Excess Stuff
As soon as a decision has been made to buy a new home, even before there's an offer made on a property, start purging closets and drawers of clutter. Purging makes moving easier and less expensive and can reduce stress during the packing process. Doing this early gives buyers time to hold a garage sale, sell things online or give things away to charity.
Stay Organized While Packing
Packing is one of the most time-consuming aspects of moving. To stay on task, make a packing schedule, and set a deadline for packing each room. Label each box clearly on all four sides. Keep packing materials on hand throughout the packing process, including boxes in a range of sizes, several rolls of packing tape, scissors and bubble wrap. Having materials on hand at all times ensures that you'll be able to pack when it's most convenient for you.
Make Repairs To Your New Home Before Moving In
In many cases, fixing and renovating a new house is more difficult if it is done after the boxes and furniture have been moved in. Some key examples of repairs that are more difficult to make after moving into a house include:
Carpet cleaning or removal
Hardwood floor refinishing
Wall painting
Re-piping
Bathroom renovations
Kitchen renovations
If possible, plan renovations before purchasing a new house, then perform all upgrades before the move. If work will be done with a contractor to perform the upgrades, meet with and book contractors while in the escrow period. Contractors get busy in the summer and may be difficult to schedule at the last minute.
Reserve the Moving Truck As Soon As Possible
Moving trucks are in big demand during the summer. Reserve early to get the best deal and to ensure that a truck will be available when you need it. Know the company's cancelation policy, and pick a company with flexibility. Home purchases can fall through or be delayed throughout the escrow period. Choosing a flexible moving company can reduce stress and will help ensure that a moving truck will be available when it's needed.
Keep Important Documents On Hand
Important papers like tax documents, financial statements and social security cards have a way of being packed during the moving process. Assuming you'll be securing a mortgage, you may need these papers down the road. Talk to your lender ahead of time to make a list of the papers that you'll need, then set these papers aside in a safe location where they cannot be packed or lost.
Stay In Touch With Your Real Estate Agent
Talk to your real estate agent on a regular basis to get frequent updates about your home purchase. In some cases, your agent may be able to help you avoid delays. Talking to your agent, asking questions and staying engaged throughout the home buying process will help you anticipate changes to the move date so you can make plans accordingly.