Are You Ready to Buy? A Guide for Renters
Posted by Danny Evatt on Thursday, May 3, 2018 at 9:21 AM
By Danny Evatt / May 3, 2018
Comment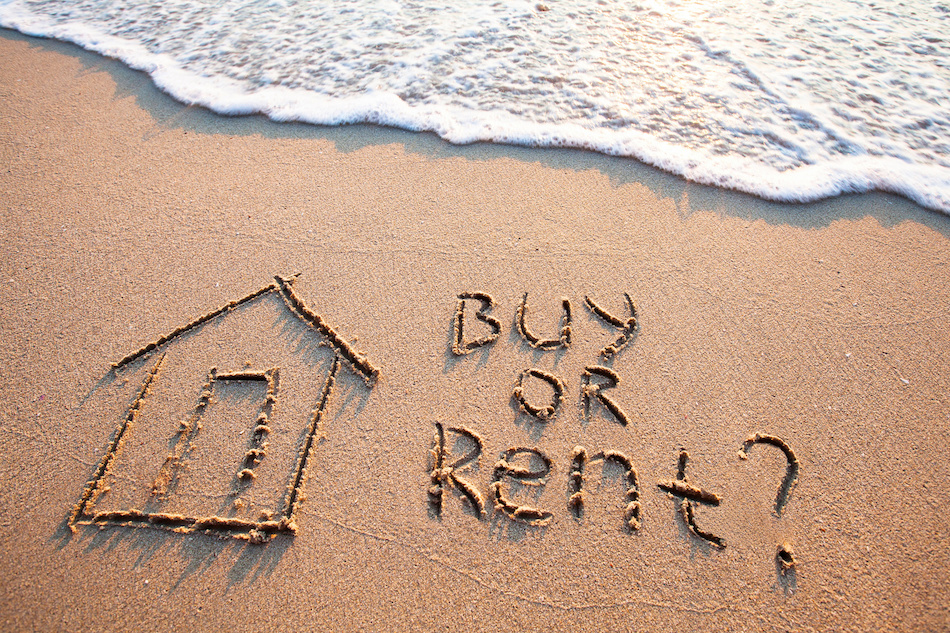 Buying a home is a big commitment. Many renters find it difficult to judge whether they have time and money to buy a home. Only by talking to a broker, inspecting the local real estate market, budgeting carefully and evaluating lifestyle factors can renters decide whether it's time to buy a home. These tips will help renters decide whether or not the time is right to buy a home.
Know Your Financial Readiness
When purchasing a home, buyers must have money up front for the down payment and for closing costs as well. The amount of money required for a down payment depends on the type of mortgage being taken out. An FHA loan requires a down payment that is as small as 3.5%. Conventional loans require a more substantial down payment of 20%. Home buyers who want to know whether or not they qualify for an FHA loan can find out by talking to a mortgage broker. In addition, the closing costs of the purchase can total as much as 2 to 5% of the home's value. The down payment and closing costs are due when escrow closes.
In addition, home buyers must have money for relocation costs. Movers can charge hundreds or thousands of dollars, depending on the stuff moved and the distance being traveled. To find out how much the move will cost, renters can meet with movers in the weeks and months before moving. Home buyers who want to save money on the move can do so by electing to have a DIY move. Home buyers who pack their own stuff and drive their own moving van can save a lot of money on their relocation.
Finally, renters must have enough money in their monthly budget to make home improvements as needed. It's estimated that homeowners can expect to pay approximately 1% of the home's value in maintenance each year. Having this money on hand can help home buyers take care of their new property after escrow closes.
Go to Home Showings
Going to home showings is a good way for renters to determine how much they can expect to spend and how big their mortgage will be. By attending home showings, renters can see what type of homes are available, how much homes cost and where the best neighborhoods are located.
Homes Take Time, Not Just Money
One of the things that many renters fail to take into account when they're trying to decide whether to buy a Georgetown home is that home ownership can be very time consuming. Homes need a lot of maintenance. In addition, it's common for someone to buy a home that's larger than the apartment they rent. More space takes more time to clean. Finally, yard work can also take a lot of time for homeowners. Renters who feel like they don't have time to spend on maintaining a house may not be ready to buy.
Contact A Real Estate Agent For Help
Renters who are not sure whether or not they're ready to buy can contact a real estate agent for help and advice. An experienced real estate professional can help a renter decide what buying a home will entail and whether or not they're ready to make a purchase. If you're a renter and are thinking about buying a home, contact a reputable real estate professional in your area.