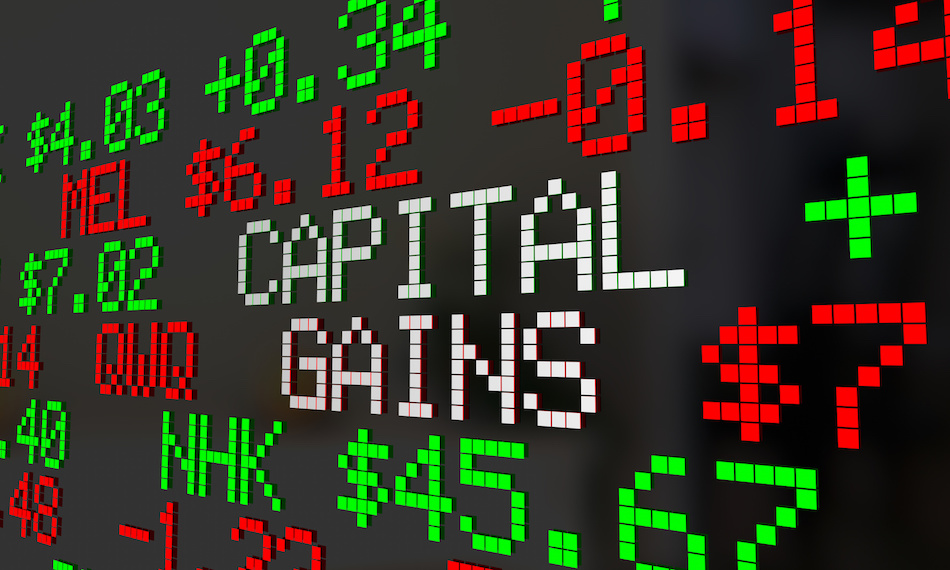 Making a profit in real estate is usually every homeowner's hope, even if it's not their sole goal. When it comes to the market, these profits are called capital gains. If a homeowner purchases a home for $100,000 and sells it 10 years later for $200,000, this sale would be classified as a capital gain for a home seller. This term is normally used for stocks, but it applies to practically any security—including a home. Learn more about both the basics and the complexities of how capital gains work in the real world.
The Basics of Capital Gains
Capital gains (or losses) only occur when selling a home. If the home price rises and falls during the time it's owned, it's called unrealized capital gains (or losses.) For most capital gains, the seller reports the net increase on the security on their income tax report. For those in the lower tax brackets (10 – 15 percent), capital gains are not taxed. For those in the highest tax brackets, capital gains are taxed at 20 percent.
The average percentage of long-term capital gains is 15 percent. Short-term gains refer to any securities held for one year or less, and they're taxed as normal income without a separate bracket. If the home is sold at the same price or at a loss, the homeowner pays no taxes.
Capital Gains for a Home Sale
A home sale in the US has several different provisions that may allow the homeowners to keep the full amount of their capital gains. If the homeowner...