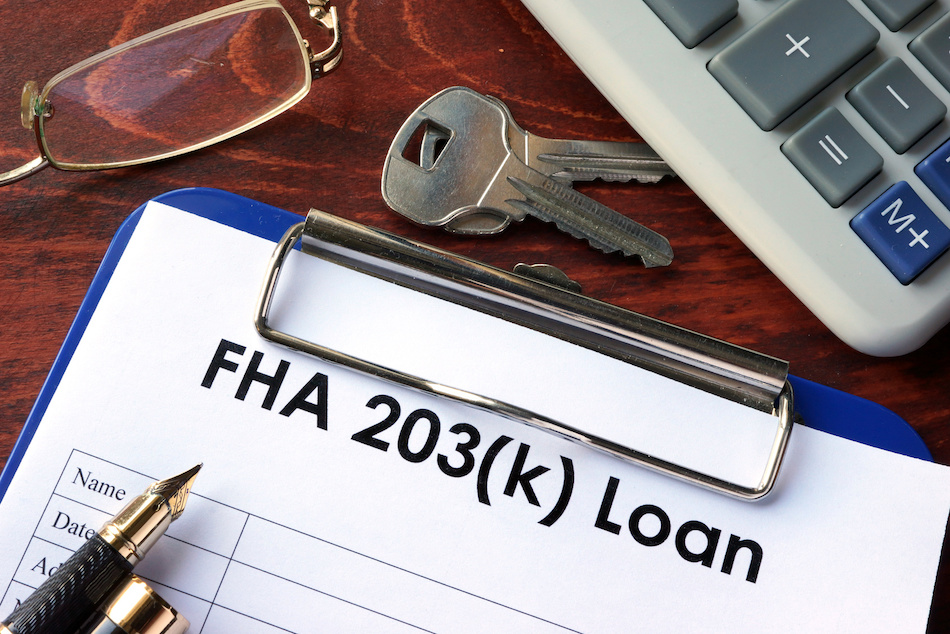 For those who see the potential behind a home rather than what's in front of them, the 203k loan is available to make those dreams into a reality. This loan technically falls under the FHA umbrella, but it's structured to help buyers fix up a home that may be in need of more than standard repairs. A 203k loan, however, can get complicated quickly, so learn more about this kind of available home financing option.
The Basics
A typical FHA loan requires a lower credit score of 580, but a 203k loan will ask a little more of the borrower. Lenders typically require a credit score of 640 or higher for this type of financing. In addition, borrowers will need to have at least 3.5% of the total cost of the home plus the estimated costs of repairs as a down payment. So a $60,000 home that needs an estimated $40,000 worth of repairs will cost a buyer at least $3,500 down to buy the home. The home will also need to be the borrower's primary residence to qualify. A 203k home loan can also be used to refinance a home that's in major disrepair. Borrowers will have two options when it comes to the 203k loan: standard or streamline.
Standard 203k Loans
A standard 203k loan does not have any limits when it comes to how much a borrower can request from the lender. When it comes to types of homes available with the 203k loan, demolished homes may still qualify if a portion of the...